Mastermind Adventures Utah
May 13-17, 2019 | RED MOUNTAIN RESORT, IVINS, UT
ADVENTURE, CONNECTION, AND DEEP LEARNING
The Mastermind Adventures Experience
GET OUT OF THE CONFERENCE ROOM AND INTO THE WILD
Join 29 of your fellow entrepreneurs at spectacular Red Mountain Resort in Ivins, Utah, from May 13-17, 2019 for an incredible five-day experience that's equal parts adventure, boundary pushing, learning, and connection.
What's in store? Five days of adventures, four afternoons and evenings of curated sharing and connection, incredible communal meals, a lifetime of memories, community and deep friendships, and a big dose of the unexpected.
Only 3 SPOTS LEFT!
Schedule of Events
Learning
& Connecting
Learning and Connection are at the heart of a Mastermind Adventures experience.
Learning experiences are structured for maximum benefit (with scheduled talks and roundtables with your peers).
Connection with your fellow entrepreneurs happens organically - through adventure, downtime, and deep conversations.
THE SCHEDULE & TOPICS
Adventures wrap up by 2 pm, with workshops from 2:30 to 4 pm and downtime around the pool from 4 to 6 pm.
Workshops are peer-delivered and cover a variety of topics including lifestyle design, marketing, finance, relationships and family life, and much more. They are designed for immediate insights and takeaways. Want to go deeper? Connect with your facilitator around the pool afterwards!
POOL AND HOT TUB CHATS
After an incredible day of adventure, connect with your fellow entrepreneurs around the pool or in one of RMR's three hot tubs. Drinks included!
WORKSHOPS WITH YOUR PEERS
Every afternoon, we'll have two 90-minute workshops to choose from on a variety of topics. Workshops are structured for maximum benefit and immediate takeaways.
EVENING PRESENTATIONS/TALKS
After a delicious dinner, we'll head to a scenic and inspiring location on the property for our evening talks: TED-style wisdom from the community of your peers.
ADVENTURE
Heart-pounding adventures
Adventure is always centre stage at an MMA event.
MMA Utah features spectacular hiking, beginner/intermediate level mountain biking, canyoning, rock climbing, and other challenges.
Our adventures are designed to challenge you, help you connect with your fellow entrepreneurs, and inject a crazy amount of fun into your veins. All activities are led by certified, professional guides and require no prior experience.
ADVENTURE FOR ALL LEVELS
Adventures are designed for all levels, from beginner to advanced. All that's required is a moderate level of fitness and an eagerness to try new things!
JAW-DROPPING ADVENTURES
From canyoneering, to mountain biking, to hiking in Zion National Park, SW Utah is the ultimate adventure playground - and it's like no other place on Earth!
ALL GEAR INCLUDED
Don't have a bike? Need climbing gear? All gear (including mountain bikes) is included in the price. Just bring appropriate footwear and clothing.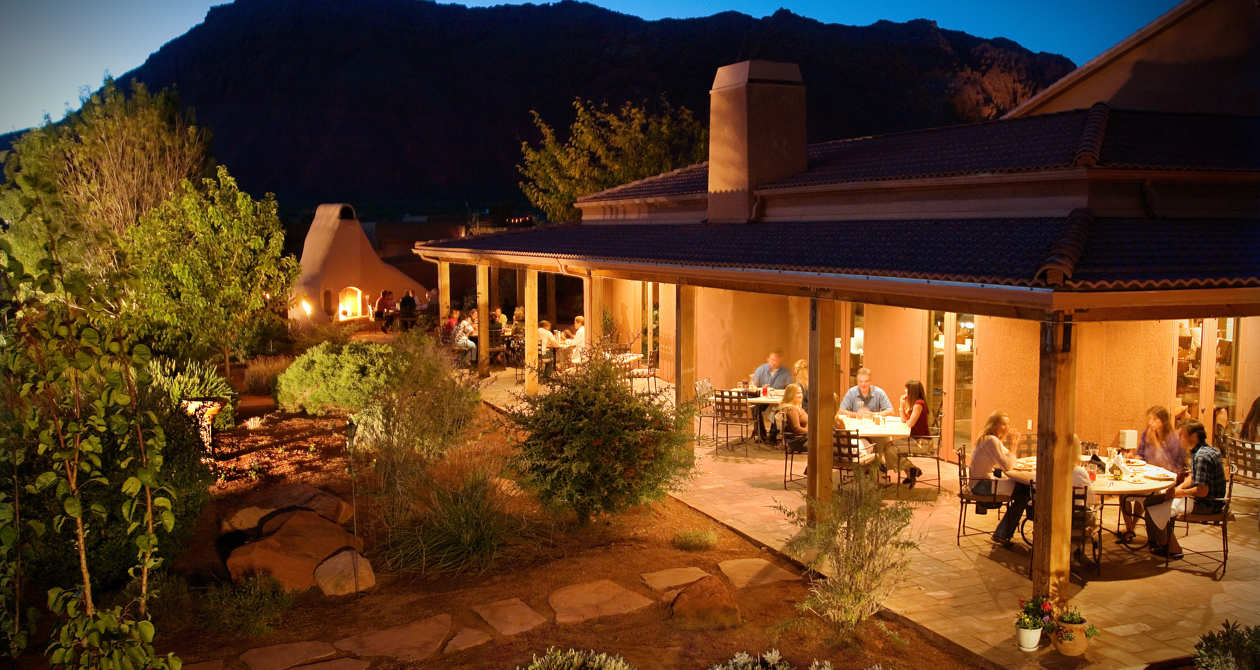 THE SETTING
Red Mountain Resort
Consistently ranked as one of the top resorts in the United States, Red Mountain Resort is perfectly situated for jaw-dropping adventures, next to beautiful Snow Canyon and a short drive to world-renowned Zion National Park.
It's the perfect setting for adventure, connection and learning - and incredible meals with your new and old friends.
Praise from MMA Utah 2018
With a Net Promoter Score of 88 (for context, anything above 70 is considered world-class), MMA Utah 2018 was an out-of-the-park home run of a success. Based on detailed feedback from this event, I'll be implementing a few changes to make this event even more incredible.