The Salon: For Entrepreneurs
A DINNER AND LEARNING series for toronto entrepreneurs
The Salon is an invite-only, membership-based monthly dinner series, with:
Workshops and talks led by Toronto's top entrepreneurs and speakers

Dinner provided by Toronto's top chefs

Wine from local Ontario wineries

Company and conversation provided by Toronto's most fascinating entrepreneurs.
All taking place at an intimate private venue in Toronto's West End.
Your membership entitles you to 6 of the 9 scheduled gatherings scheduled for Oct.-June 2019 and 2020.
All gatherings are held on the 4th Thursday of every month*, starting Oct. 24, at The Depanneur on College St. W.
*December's gathering is on Dec. 12 and April's is on April 30
Every gathering includes:
A meet-and-greet (with finger foods and snackables), followed by…

A 60 to 90-minute talk/workshop* given by one of Toronto's leading entrepreneurs, followed by…

An inspired multi-course dinner (catered by a different chef each month), paired with…

Award-winning local wine, which facilitates…

Deep conversations and connections with a community of amazing local entrepreneurs
*topics will include a wide range of business and personal themes - scroll down for the full list of speakers and topics
Who is this for?
Established entrepreneurs in the GTA (female, male, young, old, gay, straight, tall, small, black, white - all are welcome with the openest of arms, but you have to be an entrepreneur - and not in startup mode)

Entrepreneurs who have staff and lead a team (i.e. not solopreneurs)

People who are able to leave their ego at coat check, drop the mask, and open up for an evening of learning, sharing, and deep connection (no chest puffery required)

People who understand that an event like this is not about making sales, it's about making connections
Details:
Get your annual membership for $1095 CAD (or $210/month for 6 months) by Oct. 10 (invites will go out starting Sep. 30). Only 24 memberships will be sold*


In mid-October, members will receive an email with instructions for choosing their dates and can select any 6 of our 9 scheduled dinners (see dates below - generally the 4th Thursday of every month, from October to April).

On Oct. 14, the first 16 paid members (by order of registration) will have first dibs at choosing their dates (guaranteeing they get the dates they want). The remaining 8 members will then be able to choose their dates on Oct. 16 (which may mean not getting all of the dates you want, so sign up early)


Four drop-in tickets - at a cost of $200 each - will be available for each gathering, so you can invite a friend


If something comes up, you can switch a maximum of one ticket for another date (space permitting). You'll also be allowed to gift one additional ticket to a friend (if you can't make one of the dates you selected).
*most of the available spots are reserved for friends and people in my network, but I will make a few spots available to other entrepreneurs. To get notified when the Salon opens, enter your name and email address at the bottom of this page.
Speakers and Facilitators
Any one of these industry-leading speakers usually charges several hundred dollars, if not more, for their workshops. Now you can get the benefit of their wisdom - along with incredible meals and a community of entrepreneurs to share it with - for a fraction of the price!
Talks are designed for immediate takeaways and quick implementation, in order to help you make meaningful improvements in your life and business.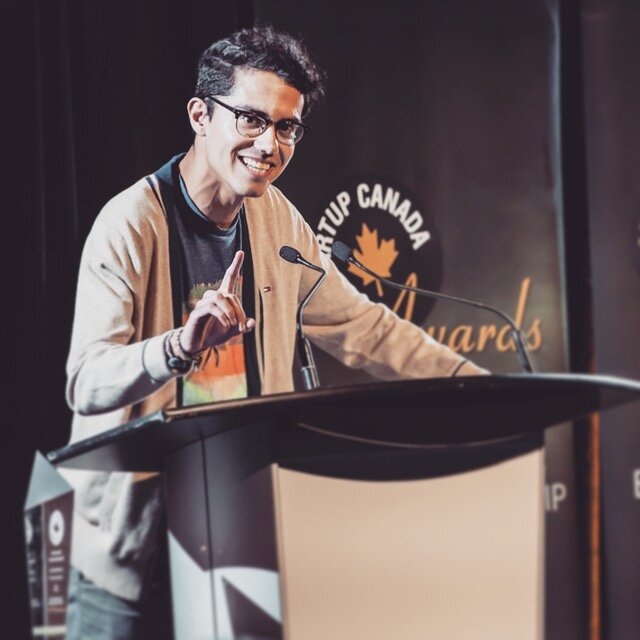 SESSION: Becoming A Super-Effective CEO
Swish Goswami, 22, is the CEO of Trufan, a social intelligence platform that helps over eighty of the world's biggest brands and celebrities sell directly to their top fans. His company has raised over $1M to date (from several NBA players and venture firms) and has clients like Western Union, Nike, Interscope Records and Conde Nast.

Swish has given three TEDx talks, secured a publishing deal with Kogan Page and a sneaker deal with K-Swiss, and is an advisor/investor in popular social companies like Dunk Media (11M follower network focused on basketball) and FaZe Clan (most popular eSports organization in the world). He has a personal following of over 100,000 and enjoys speaking around the world under North America's prestigious bureau Speakers Spotlight. For his entrepreneurial and philanthropic achievements, Swish was inducted into Plan Canada's Top 20 under 20, recognized as Startup Canada's Young Entrepreneur of the Year and awarded the United Nation's Outstanding Youth Leadership award.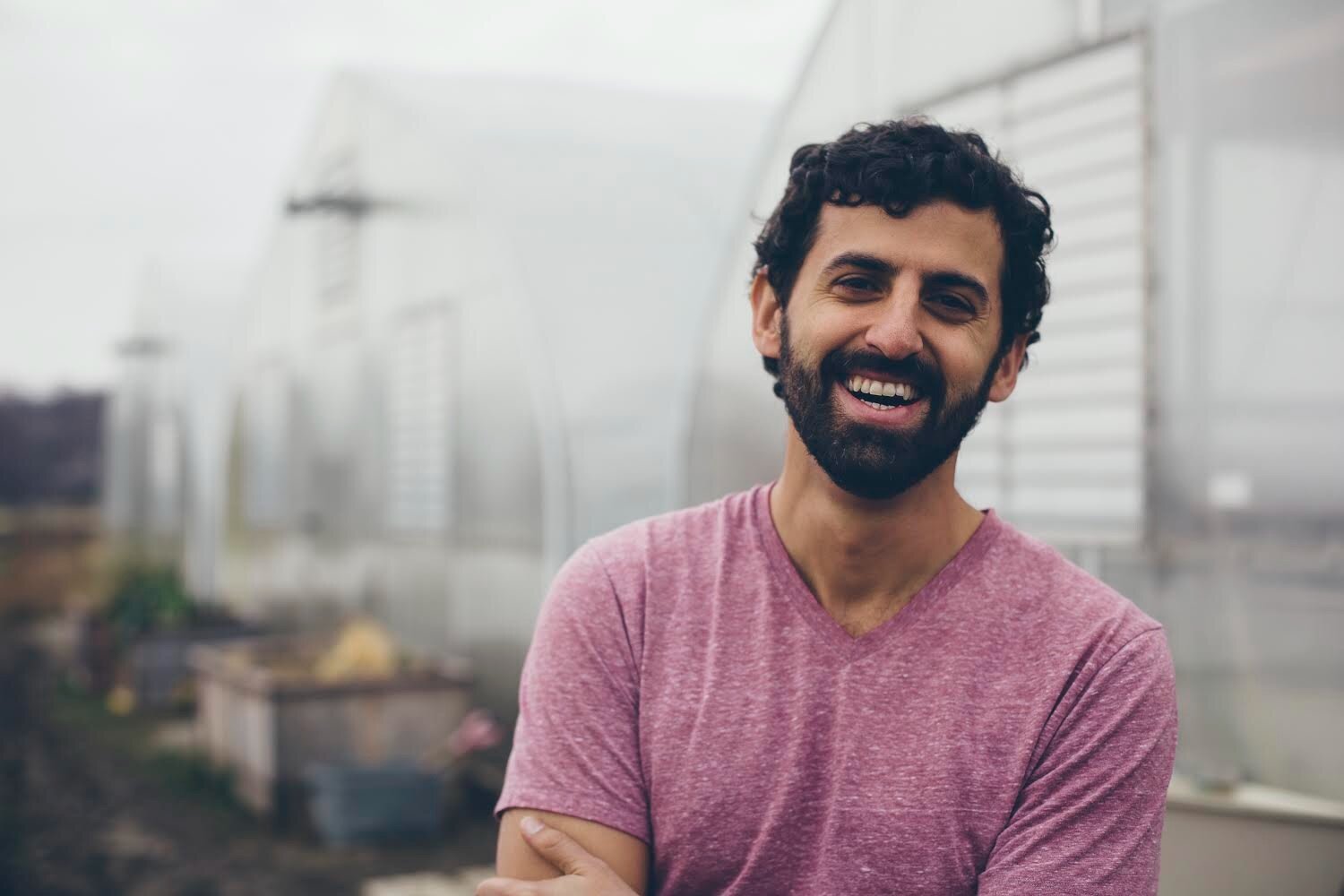 SESSION: How Your Company's Purpose Attracts Top Talent
Ran is the CEO & Founder of Fresh City, a Toronto company that is transforming the landscape of food in the GTA, with multiple farms, multiple stores, and food delivery programs.
Ran believes city farming can change the world by re-introducing all of us to how real food is made. Some of his formative childhood experiences include his grandmother's stories about growing up on a Kibbutz, feeling democracy awaken in his childhood home of South Africa and his mom's stuffed peppers. Ran has spoken on food issues before hundreds of audiences. Before founding Fresh City, Ran practiced investment law in New York City for several years.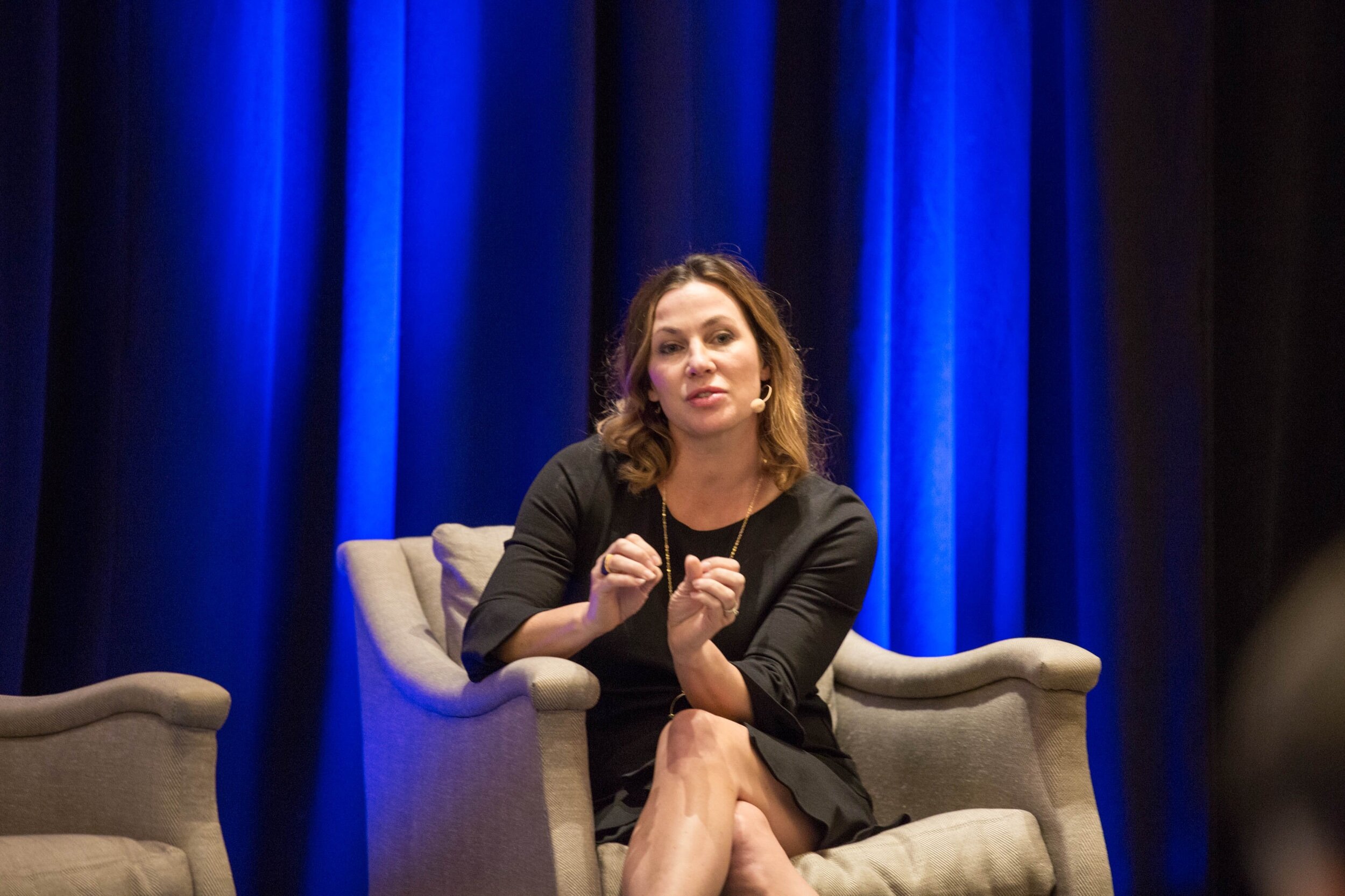 SESSION: Thriving In Chaos… Strategies To Crisis-proof Yourself And Your Business.
Dr. Sherry Walling helps smart people do hard things. She works with leaders and entrepreneurs to tackle the common and uncommon challenges that go along with the pursuit of an extraordinary life. As a clinical psychologist, speaker, yoga teacher, podcaster, entrepreneur, and best-selling author, she draws from her professional expertise as well as her personal experience. Her best-selling book, The Entrepreneur's Guide to Keeping Your Shit Together, combines the insight and warmth of a therapist with the truth-telling mirth of someone who has been there.
When she's not in the consulting room or hopping stages around the world; Sherry can be found on her paddleboard, swinging from the rafters pretending to be a circus performer, or ushering her three kiddos through an art museum in some fabulous city.
SESSION: How to Drive A Culture Of Innovation & Think Like Google, Disney and Amazon
Kevin White has spent his life telling stories. As an experiential designer, he has spent the last quarter of a century working with the worlds top corporations and non-profit organizations to advance their goals through live events. Kevin easily moves between royal, executive, political and charitable clients, helping them reach and ultimately change their audiences for the better.
He is the founder and chief strategist of the creative experiential agency XPL, founder of the executive group The Table, professor, facilitator, lecturer, always soon to be author and the father of four. Oddly, he is also related to the only word that rhymes with orange.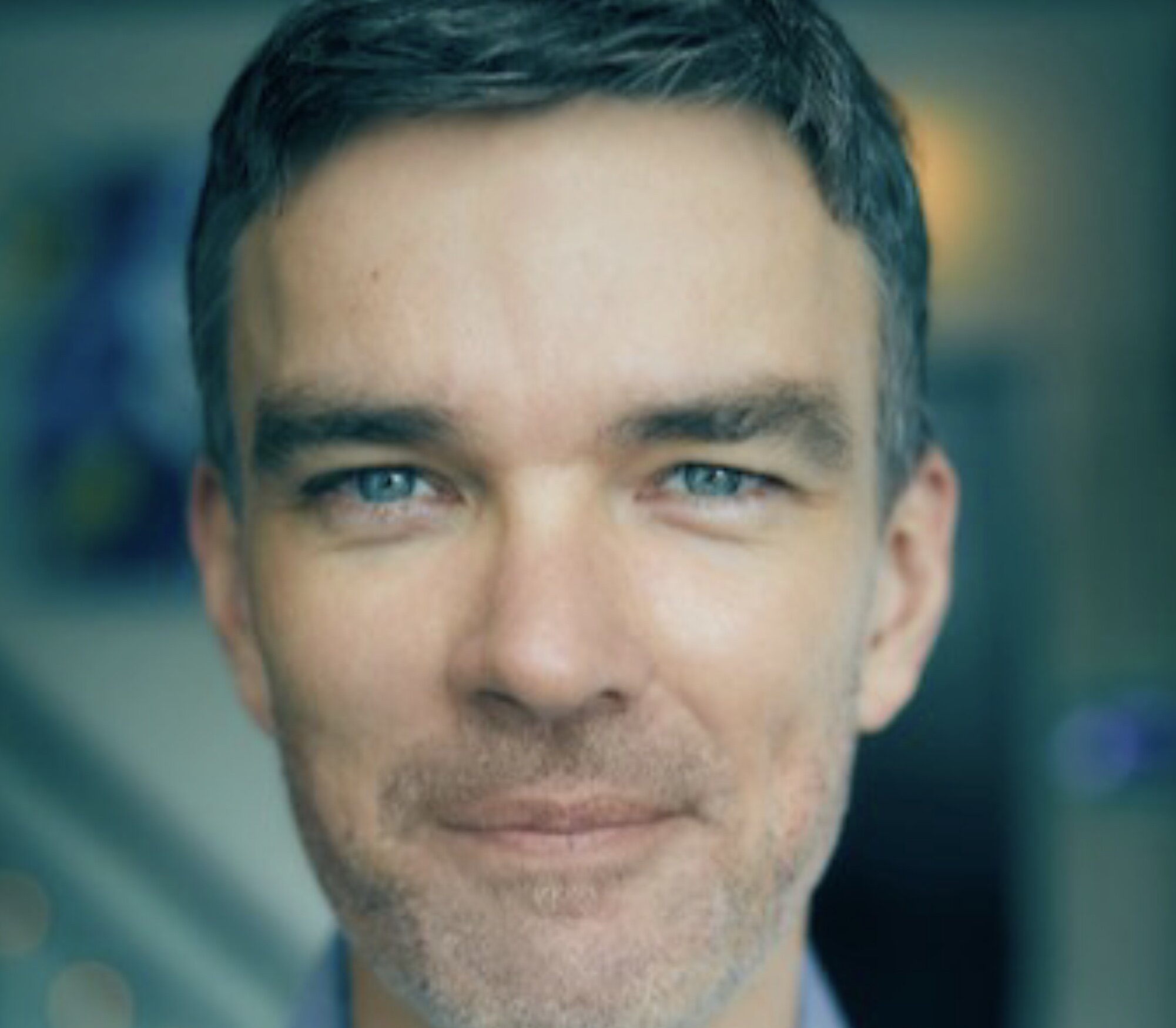 SESSION: The Joy Of Teamwork… How The World's Greatest Teams Think, Plan And Get Things Done
Matt Thompson is obsessed with better teamwork and collaboration. He teaches agile teamwork and collaborative leadership practises that help people become happier and more effective at work.
He's the author of The Joy of Teamwork: 30 simple ways to work smarter together (coming 2020). His focus is on helping organizations adopt healthy collaboration and leadership practices, simplifying agile teamwork techniques, and making work happier and more effective — mostly in the non-profit, social enterprise and civil society sectors.
He's also a former Senior Director of the Mozilla Foundation, CBC journalist, Rockwood Leadership Institute alumnus, and Webby Award-winning storyteller.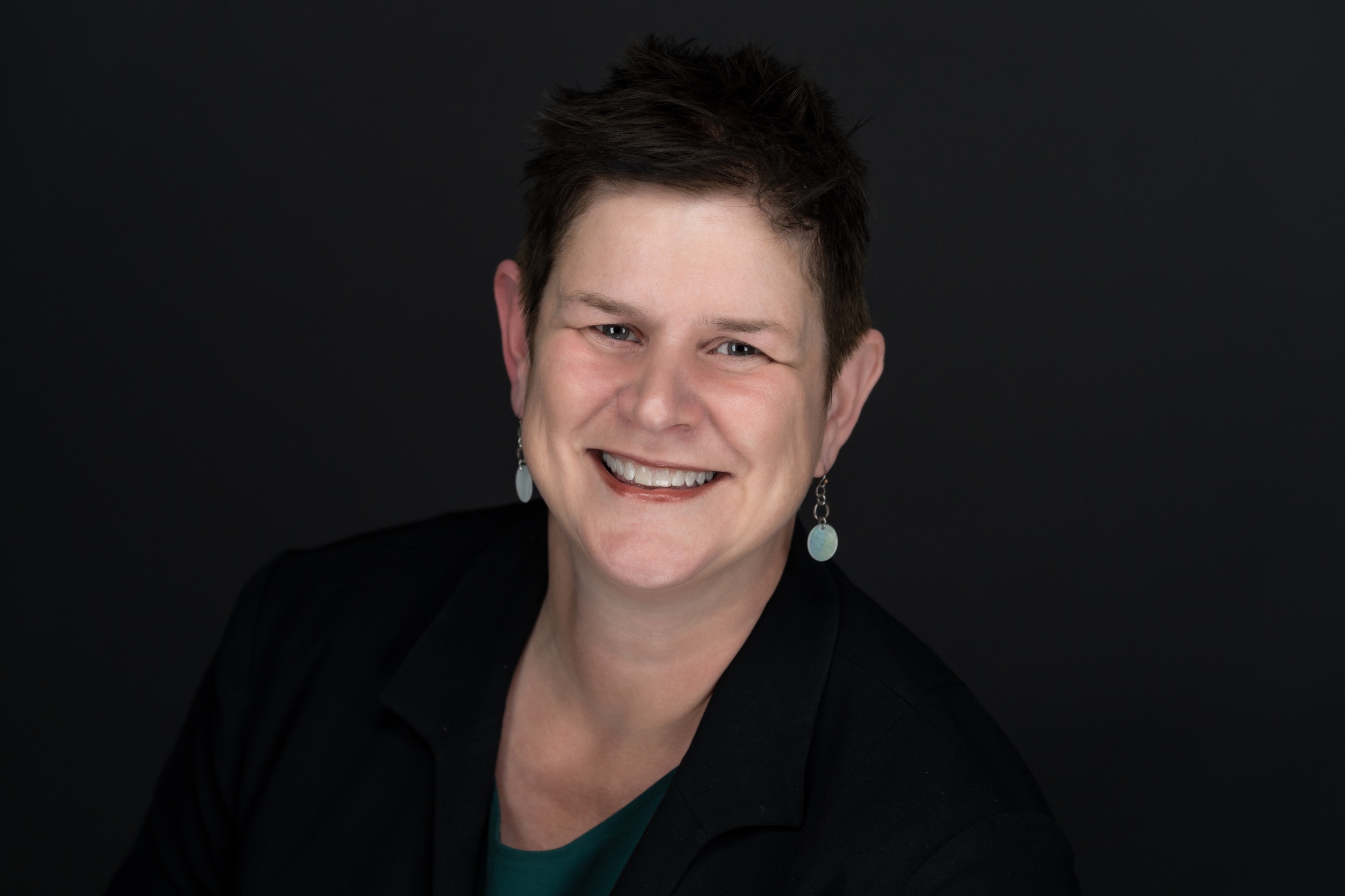 SESSION: Do Your Business Finances Support Your Personal Goals?
The dynamic opposite of every green-eyeshade accountant you've ever imagined, Pam is the author of "Your First CFO: The Accounting Cure for Small Business Owners"; and the entertaining and informative host of the "Cash Flow" Podcast on iTunes
As a fellow-entrepreneur, Pam Prior's mission is to bring finance to entrepreneurs – right where they are - clearing the way for them to be one of the few who make it to profitable 7 and 8 figures.
She has worked with $500 million companies, and start-ups with no cash yet, with business owners in coaching, transportation logistics, equipment manufacturing, publishing, and SaaS. Most recently a big brand client of Pam's said "I don't know that I've ever been, in thirty years, as confident in my numbers as I am right now working with Pam."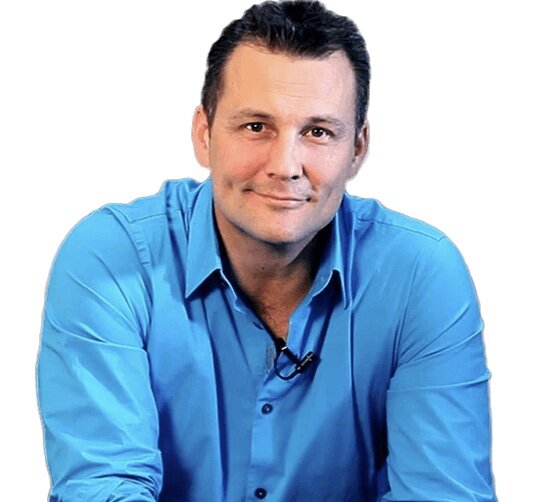 SESSION: The Art and Science of Profitable Joint Ventures
Jay is the founder of JVology, a member-based organization that helps its members develop profitable joint ventures, as well as the founder of JVology Summit and Mastermind to Millions.
He's a best selling author, student of human nature, avid outdoorsman at 5 star hotels, speaks fluent smart ass, can see and reflect your life mission in 5 minutes flat, loves having 2 sons so he can play with their toys, still fantasizes about his wife after 25 years, loves ideas, but loves results even more, can simultaneously laugh and cry for different reasons at the same time, has never been star struck (but did not get a chance to meet martin Luther King, and there would have been teenage girl screaming if he had).
SESSION: 100% Smarter Every Year (How To Be Exponential)
James has mentored many of Ontario's top entrepreneurs including Jayson Gaignard, Nicole Verkindt, Ted Livingston, Jennifer Dang and dozens of others.
He is a top neural hacker – able to reset his own mind and has been an ultralearner for almost three decades now. His Massive Transformational Purpose (MTP) is to become 100% smarter every year, a feat he is on track to do for three years running now.
He is an educator and business executive coach, but has the most fun helping others scale their businesses.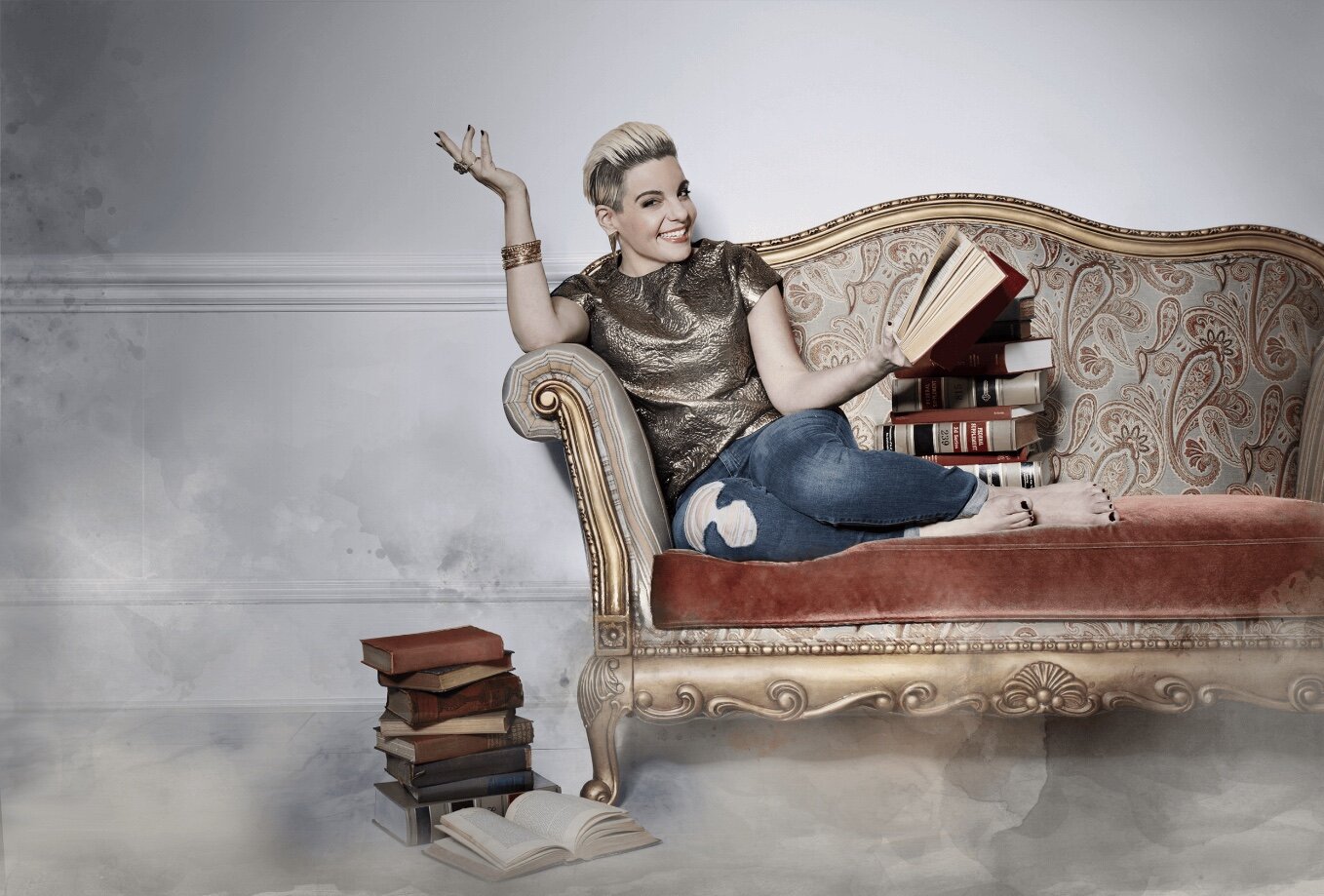 SESSION: How To Strategically Hire and Fire Staff To Build a Team of A Players
Dr. Angela Lauria is the founder of The Author Incubator and creator of the Difference Process for writing a book that matters. In 2017, The Author Incubator was ranked #285 on the inc. 500 fastest growing companies and #260 on entrepreneur magazine's entrepreneur 360. Dr. Angela was also named, by entrepreneur magazine, as one of the top 10 most inspiring entrepreneurs to watch – one of only 2 women on the list.
Helping people free their inner author since 1994, she has helped over 500 authors-in transformation write, publish, and promote their books. Her clients have been seen everywhere from Vanity Fair to O magazine to the Today Show, and their books have been responsible for over $10 million in cumulative revenue.
She is the author of Make 'Em Beg To Work For You and many other books.
The Chefs
Mirelle Blassnig
Mirelle Blassnig is an avid home cook who loves to experiment with new flavours, techniques and cuisines. Beyond her kitchen, Mirelle has been shortlisted for MasterChef Canada twice – you could say that she is one of Toronto's best kept secrets. Inspired by flavours both local and international, whether she's wandering a market in Asia or a farmer's market in Toronto, Mirelle is happiest when she is creating and sharing new dishes filled with the freshest ingredients and boldest flavours.
Dali Chehimi
A veteran Toronto restaurateur, Dali Chehimi's storied career has seen him working alongside luminary chefs like Greg Couillard at iconic restaurants such as Sassafraz, Sarkis and Avec, as well as running Casbah, an innovative pop-up food stall specializing in Tunisian fare.
Amira Eskenazi
Amira Eskenazi is a veteran international chef having worked on a number of continents over the past 2 decades. She was Head Chef on tour with Cirque du Soleil for 5 years and then she spent 7 years as a private yacht chef in the US, Caribbean and Europe. She was also head chef at Tel Aviv's only authentic Tuscan restaurant in Naveh Tzedek, giving her insight into traditional Italian flavours. She now produces and sells her own handmade sauces, pastas, pestos and tapenades through her company, VALIS foodcraft.
Taylor Parker
Taylor Parker is from Six Nations Native Reserve in Ontario where he inherited an extensive knowledge of native plants and foraged foodstuffs from his parents. Taylor has spent much of his professional life working in a diverse range of professional kitchens. Taylor currently runs MT Hospitality Ltd. where he enjoys bringing like-minded Chefs together to feed our neighbours.
Luciano Schipano
Chef Luciano Schipano has a serious passion for the culinary arts. A Red Seal certified Chef, Luciano is also President of Slow Food Toronto, Board Director of the Italian Federation of Chefs, and an active member of the Canadian Culinary Federation. He loves to share his remarkable knowledge of Italian cuisine though teaching, both in Canada and Italy, as well as TV appearances and culinary tours. He is a passionate food advocate, working with projects like Jamie Oliver's Food Revolution and Soupalicious, as well as an accomplished personal chef, executive chef, teacher and food consultant. lucianoschipano.com
Winslow Taylor
Winslow Taylor is a native of rural Jamaica and the creator of Brawta Caribbean Fusion Cuisine. The word "Brawta"is a Jamaican Patois word that means 'A bit more than the ordinary'. Brawta Caribbean's all-natural sauces and spices help take simple, everyday foods and elevate them, letting home cooks easily eat healthily without sacrificing flavour. In 2013, Winston competed on CBC's Recipe to Riches in which he won the entree round with his Jammin' Jamaican Lobster Bisque. His mission is to bring those wonderful Caribbean flavours to your home in the healthiest and most natural way possible.
Francoise Briet
Francoise Briet is the Chef of the General Consulate of France in Toronto, and the owner of Malty and Hoppy Delicacy, a company that uses Ontario craft beer in small-batch artisan jellies, jams and other delicacies. Before that, Francoise was a clinical research scientist in the area of metabolic nutrition. Over the past two years, Francoise has personally experienced the impact of trauma and illness. She turned to her knowledge of metabolic nutrition to help support her recovery and this experience has had a tremendous impact on her wellbeing, and has helped her to develop a more health-conscious approach to food.
Greg Couillard
It would not be hyperbole to suggest that Greg Couillard is one of the most influential chefs in Toronto's culinary history. Through groundbreaking restaurants like The Parrot, Stelle, Avec, Sarkis, The Spice Room and many others, his prescient embrace of this city's multicultural flavours and ingredients revolutionized fine dining in Toronto, and foreshadowed the eclectic, international menus many now take for granted. Chef Greg's latest project includes a new line of hot sauces called No Refund — Too Hot? Too Bad!
Erwin Joaquin
With a modern spin, Erwin Joaquin's Big E Hawaiian Grinds aims to re-create the most loved traditional Hawaiian dishes into elevated comfort dishes. Inspired by the local sights, culture and food Hawai'i has to offer, we use fresh, local ingredients to create a fusion of Hawaiian flavours that pack an exotic twist to traditional Hawaiian favourites.
Salon Dates
Dinners take place on the 4th Thursday of every month (*with the exception of December and April).
Oct. 24, 2019
Chef/Cuisine: Greg Couillard (International Fusion)

Speaker: James Perly (100% Smarter Every Year: How To Be Exponential)
Nov. 28
Chef/Cuisine: Taylor Parker (Canadian/Indigenous)

Speaker: Swish Goswami (Becoming A Super-Effective CEO)
Dec. 12*
Chef/Cuisine: Dali Chehimi (Moroccan/Tunisian, French, Spanish)

Speaker: Sherry Walling (Thriving In Chaos… Strategies To Crisis-proof Yourself And Your Business)
Jan. 23, 2020
Chef/Cuisine: Amira Eskenazi (International)

Speaker: Matt Thompson (The Joy Of Teamwork… How The World's Greatest Teams Think, Plan And Get Things Done)
Feb. 27
Chef/Cuisine: Winslow Taylor (Carribbean)
Speaker: Kevin White (Building a Culture of Innovation)
Mar. 26
Chef/Cuisine: Erwin Joaquin (Hawaiian, Philipino)

Speaker: Jay Fiset (Joint Ventures & Partnerships)
Apr. 30*
Chef/Cuisine: Luciano Schipano (Southern Italian, refined)

Speaker: Angela Lauria (How To Strategically Hire and Fire Staff to Build a Team of A Players)
May 28
Chef/Cuisine: Mirelle Blassnig (International, Latin American)

Speaker: Pam Prior (Maximizing Cash Flow In Your Business… And Your Pocket)
June 25
Chef/Cuisine: Francoise Briet (French, Beer)

Speaker: Ran Goel (How Your Company's Purpose Attracts Top Talent)
Don't have an invite?
Enter your name and email address below and you'll get notified when there are available spots (you'll also get notified of other Toronto-area events for entrepreneurs that I put on and can easily unsubscribe at any time)